Raise your hand if you've ever felt personally victimized by cold weather…
But really. The past two weeks or so, I've seen so many of my runner friends going insane because they're on the treadmill AGAIN! I don't mind the treadmill, but even I am beginning to get a bit of cabin fever. I've turned to podcasts to get me through treadmill runs during another nasty winter here in Northeast Ohio/Western Pennsylvania.
This week's Friday Five will hopefully make your runs more enjoyable!
1. Missing Alissa hosted and produced by Ottavia Zappala with the help of Sarah Turney
Alissa disappeared in 2001 from Phoenix, AZ. Many thought she was a runaway, but eventually, things didn't quite add up. Alissa left nearly everything behind, and the last person to see her was her stepfather Michael Turney. The story unfolds as listeners learn more about who Alissa really was (a bright, 17-year-old planning her future) and who her stepfather really was.
Why I Love It: I'm not sure this case would be getting nearly as much attention (or any attention at all, actually – Alissa disappeared almost 20 years ago) if it wasn't for Sarah & Ottavia's initiative to keep the world focused on what happened to Alissa. The music and the audio are smooth and compressed creating an optimal listening experience.
2. The Vanished Podcast hosted by Marissa Jones and produced by Wondery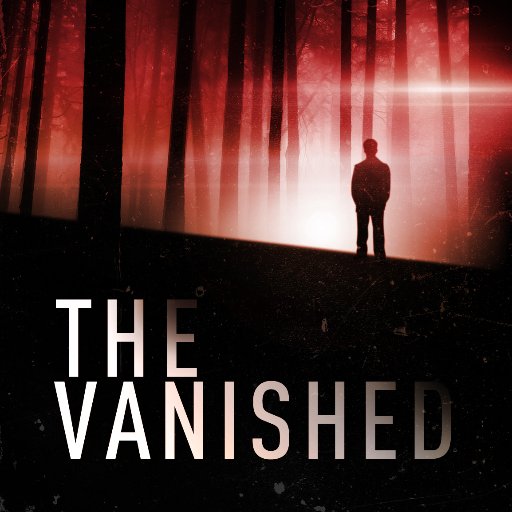 Host Marissa Jones takes listeners through the last days and hours of several missing persons. From children of age 3 to grown men in their 80s, it's clear from listening to The Vanished Podcast that disappearances can happen to anyone, anywhere, at any time.
Why I Love It: Missing persons cases that have gone cold regain some traction due to Marissa's research. I've seen several news outlets republish the cases that she examines. Unfortunately, families often feel that their local and county law enforcement don't care much about finding these missing loved ones after so much time has passed. Marissa does her part to help the general public understand these cases and potentially help bring closure to families.
3. Crime Junkie hosted by Ashley & Brit

Each week, the hosts bring you a new true crime episode that may cover a missing person, murder, or some other bizarre type of case that will catch your interest. Both of the hosts have worked inside the criminal justice system in some regard, so the perspective they bring truly makes listeners think about the cases.
Why I Love It: The variety of cases is awesome. I'm new to this podcast, so I have a lot to choose from – but I love that Ashley and Brit mix up the types of cases they discuss. This podcast is free each week, but the hosts have also created a Patreon that includes even more episodes and insight.
4. 99% Invisible hosted by Roman Mars and produced by Radiotopia
Did you know that Sears used to sell houses through a catalog? Like, actual houses. The parts arrived and you got to play real life Legos and build a house from Sears. Or…do you know of the negative impact that the Orphan Drug Act has caused those who actually NEED the medication? Hint: Big pharma wins again, but you can decide that when you listen to this awesome podcast. Roman takes listeners through a huge variety of once-lonesome topics and discussions in 99% Invisible.
Why I Love It: The episodes are typically short (30ish minutes), and these are perfect for those short, easy runs that you don't want to do anyway because you're sick of doing them…right? There is a robust lineup of topics that tell the stories of how so many things and practices and procedures came to be. If you're a knowledge and trivia junkie, look no further.
5. The Frontline Dispatch produced by WGBH Boston with help from the Abrams Foundation Journalism Initiative
The hosts of this investigative podcast help listeners understand the realities of cultural and international stories. Episodes include topics such as the lasting effects of dust particles from the 9/11 terrorist attacks – at this point, more people have died from complications due to poor environmental conditions following the attacks than have died during the terrorist attacks themselves.
Why I Love It: The hosts have a way of opening my eyes to look at topics and culture in ways I perhaps wouldn't have. It's easy to sit in our own little corner of the world and feel like everything is great, and for us, maybe it is – but there is stuff going in in our own country that says otherwise. The Frontline Dispatch unfolds those realities for us.
So…there you go! Hopefully when you're on the treadmill today (because #PolarVortex), you'll have some fresh material to keep you going. Remember that most of these podcasts are produced on a very minimal budget, and the way we can keep listening is to donate. Consider donating to help the flow of free, reliable knowledge.
Peace, love, running, and wind chill –
XOXO – Court